The minimalist, split-screen approach for Yogaberry came together in an effort to brand this upstart yogurt shop as clean, smart and healthy. The simplistic look of the seven posters also helped give some exciting splashes of color to their laid back "gallery meets earth tones" styled store interior. The fact that these posters, along with the apparel, menu and card designs pulled in two Gold Addys… Well, that was definitely a bonus that made me do my version of a cartwheel.

Below you'll find larger versions of the posters along with the funny little taglines that accompany them.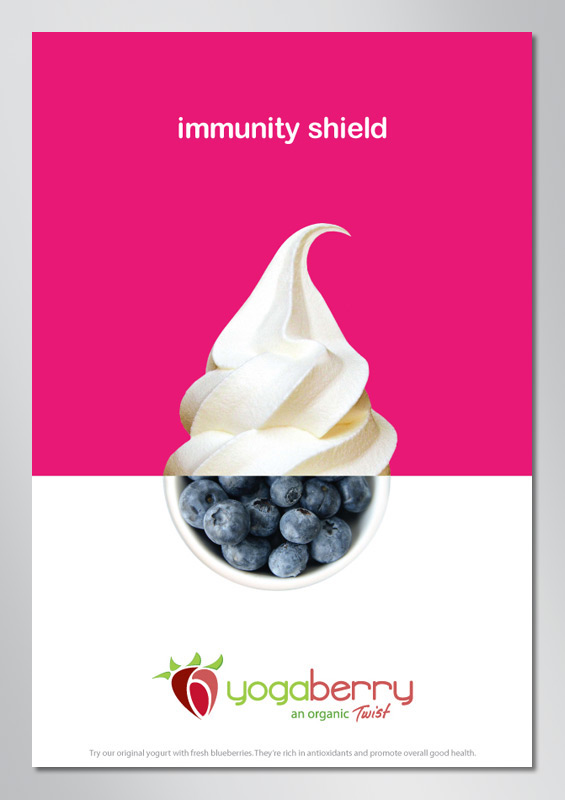 Try our original yogurt with fresh blueberries. They're rich in antioxidants and promote overall good health.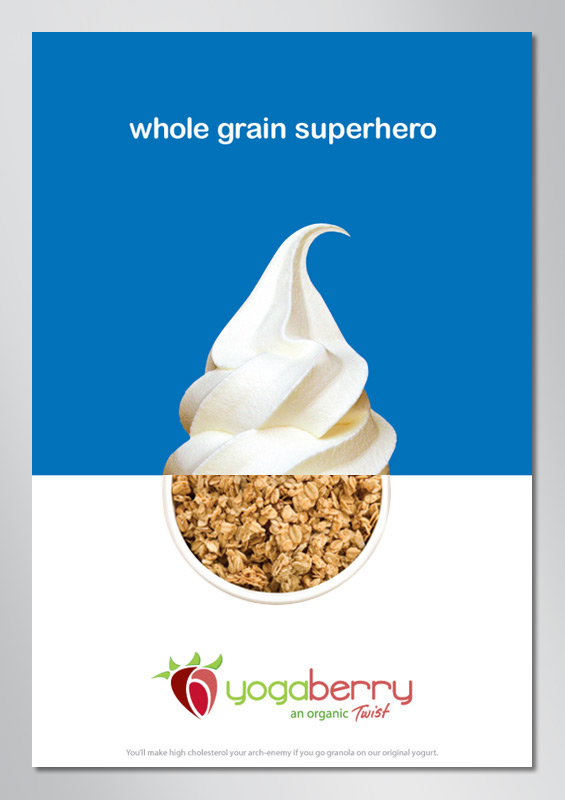 You'll make cholesterol your arch-enemy if you go granola on our original yogurt.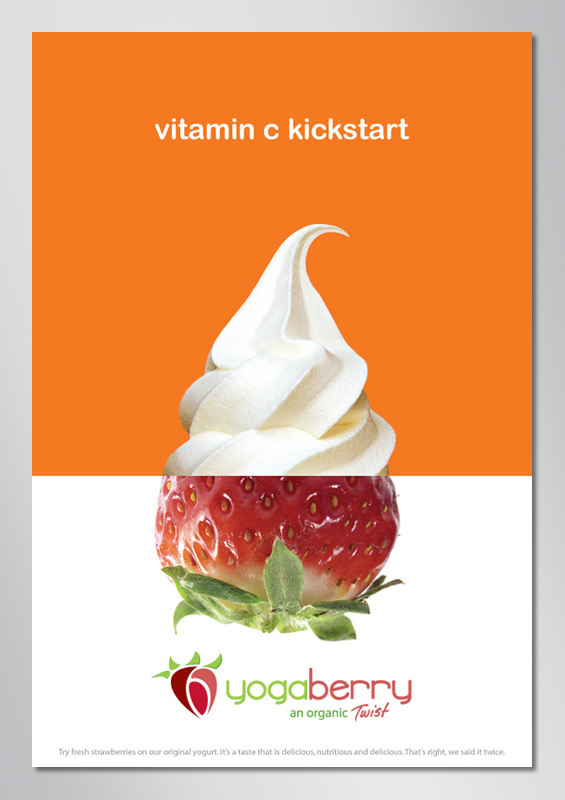 Try fresh strawberries on our original yogurt. It's a taste that is delicious, nutritious and delicious. That's right, we said it twice.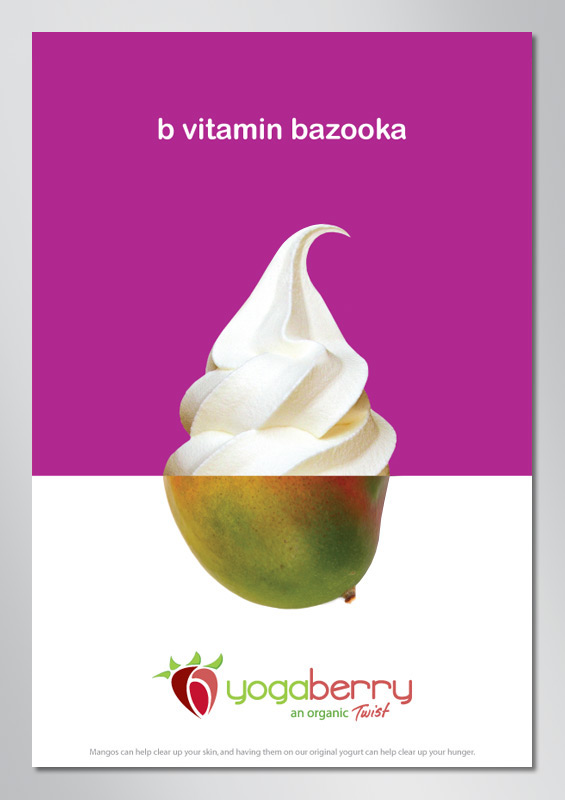 Mangos can help clear up your skin, and having them on our original yogurt can help clear up your hunger.