When I sat down with the Greater Jacksonville Fair to discuss revamping their look, I felt a little embarrassed that I couldn't remember seeing any of their materials in the past few years. This shocked them since yearly they promote on more than 50 local billboards and distribute print materials to hundreds of area businesses. For me, the mission became clear. Make the message simple. Make the graphics bold. Make the people remember it!
Over the course of this campaign, I created posters, postcards, billboards, brochures, CD labels, a die-cut media folder, a holiday card and custom letterhead. Oh yeah, they kept me busy.
Below are just a couple choice selections from this year's campaign.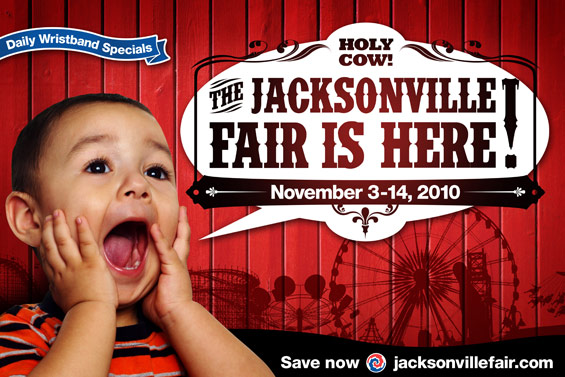 Poster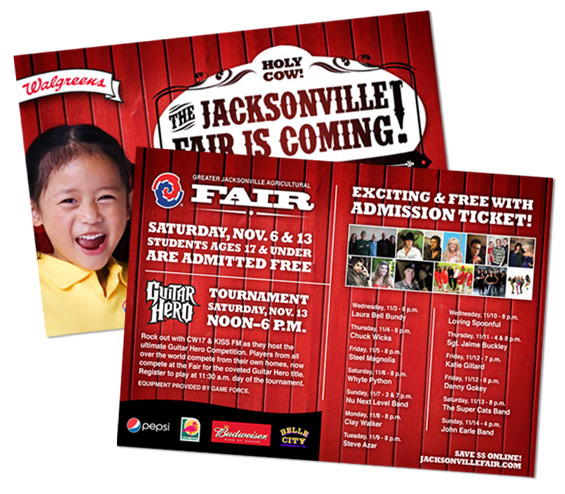 Postcard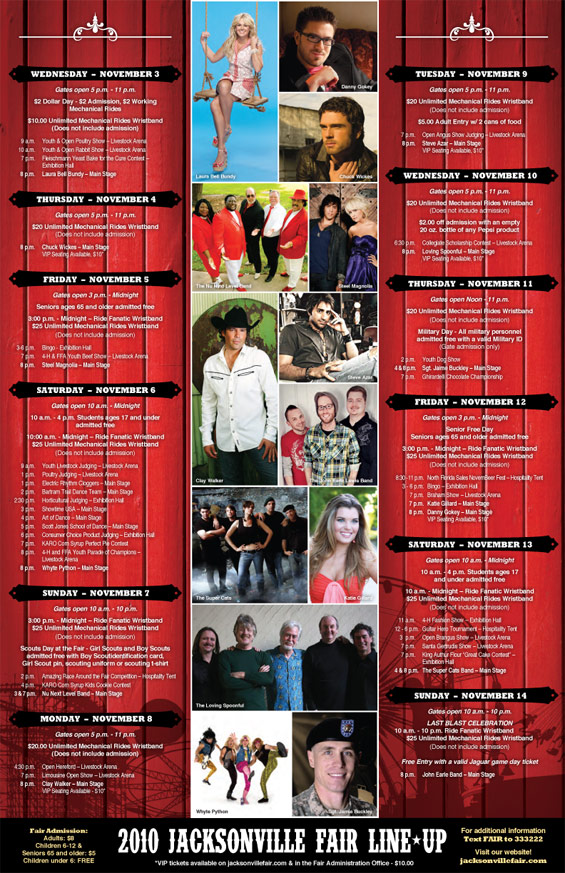 Brochure Interior